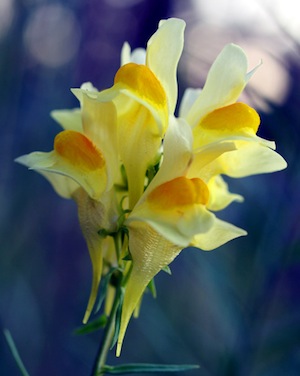 Not a Weed
Today I learned about a plant that assesses
the tittles your feet leave behind on soil
to grow into exactly what you need, be it
calm, strength, or fettered excesses.
Emerging from branched taproots
mid-spring, it tolerates cultivation
but likes heavy soils, dense mats, it grows
corky structures to buoy its tiny fruits
on the streams of water that rifle our clay
to float them past the coney spikes of last
year's plantain, past the clumping heath.
Its seeds smell like spearmint sachet.
When you brew it and drink its tea with lemon,
it's butter and eggs and you in heaven.
—Judy Swann, Ithaca NY