Averting Death's Call 
after No Passing by Kay Sage
We walked all over town, heading into the night and straight down
the tunnel shortcut under a lake coming up on high walls we had
to scale or failing that go to the gate where we were asked to give
our names. My companion motioned to me to escape and so I found
the one door that led out and into the construction zone, with many
dangerous pitfalls, slides and sludge banks, some of them cordoned
off, some not.
Morgan Harlow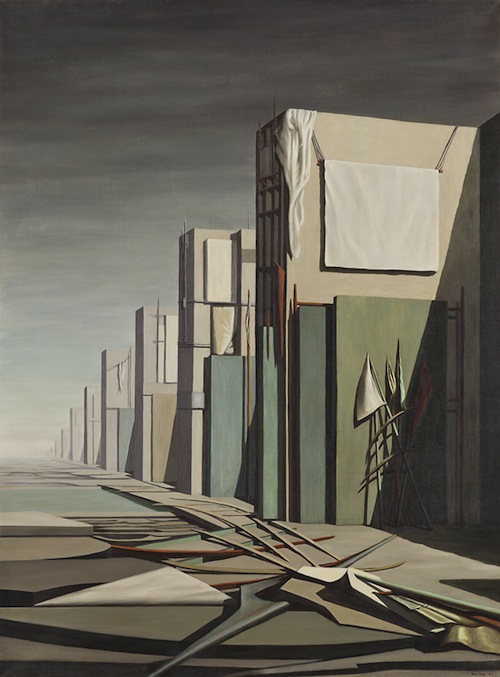 Kay Sage, No Passing, 1954. Oil on canvas, 51 1/4 x 38 inches. Collection of the Whitney Museum of American Art, New York. Purchase 55.10. Photography by Sheldan C. Collins.